First, let's understand the terms.If you know how to generate traffic using your own projects, and not buy it, then this is not affiliate marketing. In this case, you are a publisher, and you will have completely different ways to monetize your traffic.
In this article, we'll talk about how much will be enough for a confident start.
Victory loves preparation.
Before you start spending money, take the time to prepare: study articles, blogs, case studies and forums.
The more skills and abilities you have at the beginning, the fewer mistakes you make, and for all mistakes you will have to pay out of your own pocket.
For example, without basic knowledge of HTML, you will be limited to standard pre-landers provided by the CPA network or will have to launch directly to the offer (which is certainly not fatal, but it deprives you of a large part of the data for analysis and in most cases is less effective).
Before starting, make an action plan.
Read about the strategy in affiliate marketing here.
Do not forget about the golden rule – before delegating any work and paying money for it, you should learn how to do it yourself. To at least correctly write the terms of reference for the contractors.
What can you not do without and how much will it cost?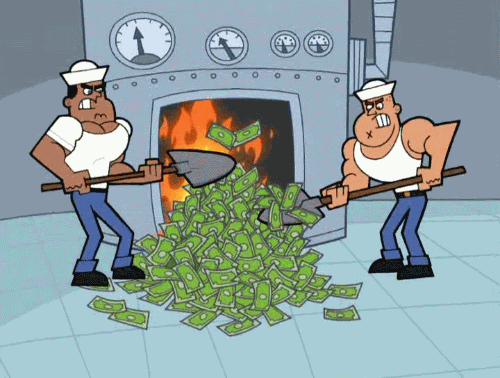 Traffic
Traffic costs will be the main expense item. The more you can afford for tests, the higher the chance that the offer will "catch on" and you will make a profit.
Usually, the minimum deposit in affiliate marketing is from $ 50, read about How to avoid losing first deposit here.
Advice: Do not forget to ask for promo codes for your first deposit, many networks give bonuses for new customers. For instance: Vimmy provides $ 20 bonus on your first $ 100 deposit, use promocode HELLOVIMMY100.
We also take into account the discrepancy.
Discrepancy means the difference between the number of clicks in traffic statistics and the number of clicks in the tracker. At the moment, the discrepancy in push notifications is 6-10%, depending on the GEO.
Take this into account when calculating your budget and launching your campaign.
Hosting, Domain and Tracking.
To launch successful campaigns, and not to do fortune telling on the coffee grounds, you need statistics. How many conversions were there, from what sources, at what time, what ROI, etc. The answers to all questions are always in the tracker.
If you are just starting your journey in affiliate marketing, we recommend the Voluum tracker. The starting plan for $ 69 per month will be enough.

You can also use the tracker – Binom, but it will require a separate domain and hosting – in total it will be slightly more expensive, but not much. Starting with Voluum is a bit simpler. The choice is yours!
Landing pages.
If you are not fluent in HTML, but really want to get started quickly, then there are three options:
Launch offers directly without pre-landing.
Take a bunch of landing + offer in the CPA network.
Order pre-landing from freelancers.
Translation
Competent text in the ad and on the pre-landing increases trust of a potential lead. Beware of taking the first steps in verticals in which you need complex translations health & beauty, crypto).
The simplest niche to start with – dating. Translations can be done in regular Google Translate.
Some CPA networks provide a set of ready-made creatives, so feel free to ask your manager.
If your budget allows you to order translations, then we can safely recommend the service onehourtranslation.
Creatives and Spy services.
If you yourself know how to use graphic editors, that's great! But if you still don't know how, then the creatives will have to be ordered from freelancers. Where to find them, click the link.
Images for creatives can be taken from free photo libraries:
Images for creatives can be taken from free photo libraries:
If they are not enough, then there are paid photo libraries Shutterstock and RawPixel, which cost about $ 30 per month.
Spy service – free CPA RIP can be used. On it you can follow competitors' creatives and get ideas for your own.
There is a more advanced paid analogue spypush – we can safely recommend it! Save yourself tons of time and quickly analyze popular verticals and countries.
Conclusion.
The optimal capital for starting in affiliate marketing starts at $ 500.
Less? Of course you can, but it will slow down your progress, and time is your most valuable resource.
Thank you for reading the article to the end.